From the forums:
1) I need to plot pollutant concentration contours on an aerial image.
I have been evaluating dPlot and it can accept data from my dispersion modeling program. So dPlot does most of what I want except for the final step of applying a 'base map' so that the contours appear overlaid on a background aerial image.
Photoshop can combine two jpgs, but I would prefer it if there was a way to do it within dPlot so I don't need Photoshop.
and...
2) I am evaluating the capability of DPlot for my application. Overall, this is the great software with this price. I am going to buy it anyway. My application requires the background image(s) -- layer(s) of PCBA drawings, and foreground with a 3D Contour (rainbow colored) graphic shows the NFE (Near Field Emission) level. The foreground should be able to Alpha-blend with background image.
This can be done with another application (like Visio), but needs additional steps. It will be a great feature if this can be done in DPlot application.
---
Starting with version 2.2.8.8, either can be done. You can specify an image that will be drawn either in the foreground or background, with a specified transparency level and optionally a background color that will not be drawn. In addition, the alpha channel in 32-bit PNG files and the transparent color (if any) in 8-bit GIF or PNG images is respected.
1) The first example is a latitude-longitude recording of a Garmin GPS device overlaid on a Google Earth image: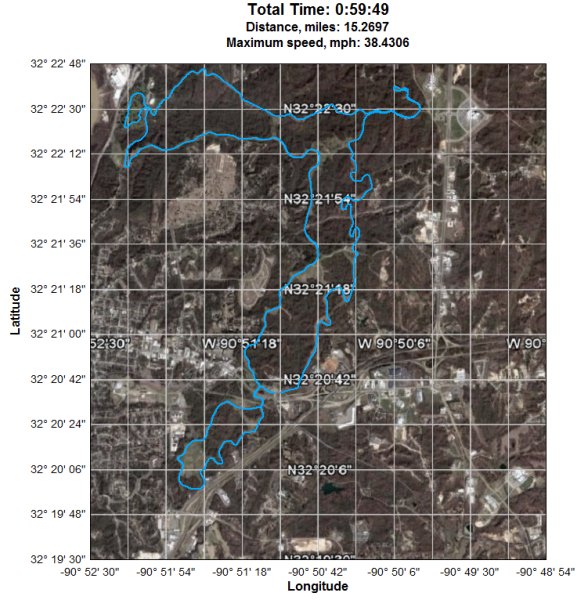 2) The following image is a surface plot with an overlaid JPG schematic drawn with a transparency value of 50 (0=invisible, 255=opaque):
For more information see the Background Image topic in the online manual or the corresponding entry in the Help file.