In case you missed the recent addition to the FAQ and are having trouble with DPlot's Help:
When selecting Help>Contents in DPlot if you see a screen like this: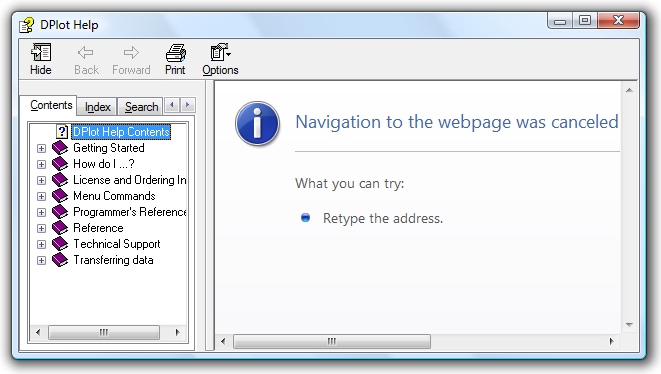 ...then you almost certainly have DPlot installed on a network server and are running DPlot from a client system. Although the program will run fine in this configuration, the Help file will not. Unfortunately this is a Windows security "feature" introduced with a security patch for Windows XP, also affecting all Vista versions. If you are certain that you will not be viewing any "untrusted" CHM Help files then the good folks at EC Software have provided a fix. Otherwise, your best bet is to install DPlot to all client machines rather than running from a server.